Soul Studios is located in Historic Factory Complex of Matangi, 5 mins out of Hamilton East, and is run by Matt Bentley. I focus on a more modern approach to sound engineering, utilising a hybrid of both analog and digital techniques.
Click on one of the categories below to read more.
I focus on a modern approach to sound engineering, utilising both analog and digital technology.
In terms of console, I can either use my refurbished Electro-voice BK-1632 for a closed, more dirty sound, or Steve Slate Virtual Console for a more open-sounding output. Personally I prefer to use Virtual Console for it's versatility and clean output (see the Pro Audio FAQ for details).
I tend to use effects in every category you can name. Tracktion is my personal host of choice, but projects can be exported and imported to and from pro tools, cubase, logic audio, reaper and many other formats, if desired.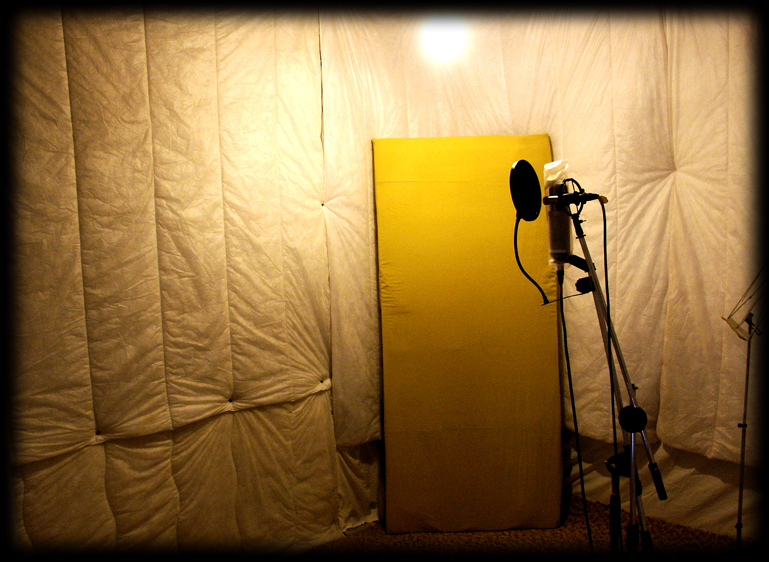 Mics include stock and modified Octava MC012's, Shure SM7B's, SM58's, modified Rode NTK's (similar to U87-sound but a bit brighter) and a variety of drum and miscellaneous mics. Preamps include the Black Lion Audio Auteur, the CL2 Cloudlifter and Black Lion Audio's 896HD replacement preamps.
All audio is recorded into a state-of-the-art Black Lion Audio Modded 896HD with their custom-built MK2 wordclock (similar to, but better sound quality, than an Apogee Rosetta). All recordings are done at 24-bit 96khz. The setup can record 16 mono tracks at once (or 8 stereo tracks) and process unlimited tracks at once.


Mastering and monitoring speakers are a combination of Ultimate Isotronic 7000's and Acoustics of Finland AF-2's.
For any further questions, please contact.
I'm located in the Historic Factory Complex of Matangi, 5 mins out of Hamilton East, and it's worth the trip just to visit the area - which has it's own unique history. The building I'm in, for example, is where condensed milk was originally invented, if you can believe that.
Soul Studios itself is a large sound-treated space located in the Historic Matangi Dairy Factory complex, just 5 minutes drive outside of Hamilton. It is separated into (a) waiting area (b) mix room (c) live recording room and (d) an isolation room. It is sound-treated and ready to record.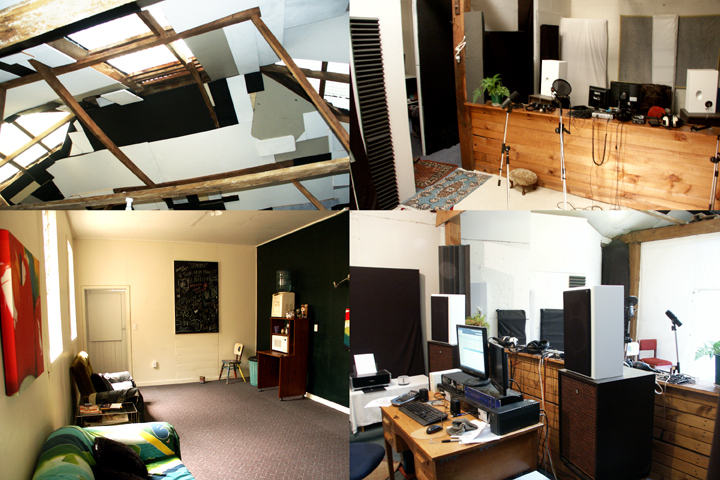 Soul Studios has a portable high-quality 8-input 24bit 96khz recording setup, featuring a MOTU Ultralite, laptop and many microphones. You will be charged the same hourly recording rate as usual (see services page), but this will also include pack/unpack & travel time (there and back), and set up time.
Over the past few years I have had the need to call upon the excellent services offered by Matt Bentley at Soul Studios. Matt has provided me with remarkable technical expertise, professional service and the support and encouragement to realise my musical aspirations.
Despite me not being a natural musician or singer, Matt has facilitated the production of some songs I have been absolutely delighted with. With only a tune and some lyrics he has composed and produced music totally in keeping with the context for which it was created. That he assisted and heartened me to perservere with singing the songs was a testimony to his qualities as a teacher.
Matt is a patient and supportive musical teacher; his professionalism as a producer is underpinned by his passion for sonic perfection. Many times the hours spent on my compositions far exceeded that which he charged me for. His passion for musical perfection being the reason for this.
I have found my experience with Matt an incredibly positive one. That the songs he manufactured for me from almost nothing have been so positively received by the public who have heard them, speaks volumes for his professionalism and passion for musical production.
I have been highly impressed with the recording I have done at Soul Studios. Matt Bentley delivers excellent quality work and I would highly recommend Soul Studios to anyone looking for top quality composition and recording. The end results are fabulous.
I'm Matt Bentley, the engineer of Soul Studios. I've been recording since 1994, mixing since 1997, and mastering since 2001. I'm a composer also - in years following 2001 I've produced music in most genres- yodelling being the exception. I am quite big on transferring old records to CD for the preservation of old music and have some interest in sound theory.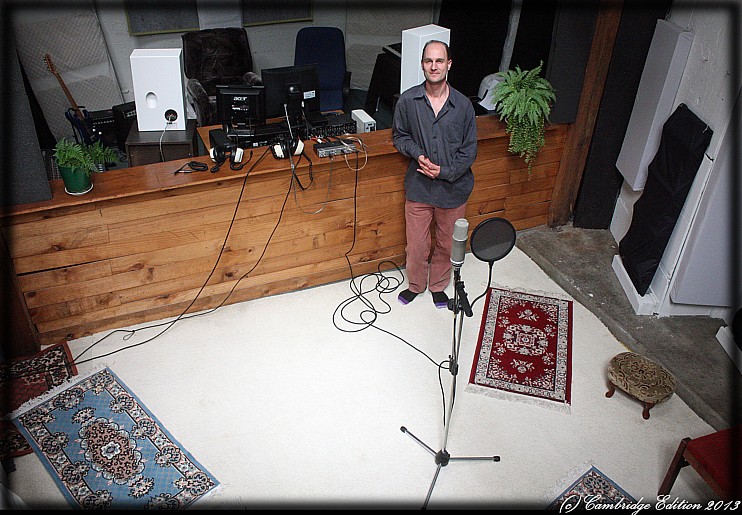 I may be able to source talent for you if you need a particular instrument played as part of your recording, usually I prefer if you source those people yourself though. I may be able to provide you with contacts to people who can help.
Here are some people who may be able to help you:
Celtic Connexions - Celtic instruments, sheet music and more.
Intamusic - New vinyl records, record players and needles.
SBI Global - Prerecorded backing tracks for cover versions and kareoke.